Gearmo 20000mAh Type-C Portable Ultra High Capacity Power Bank
Ever need to charge your cell phone, tablet, or even your new Mackbook faster? Gearmo's new high capacity power bank replenishes it self when connected to your laptop even when your laptop is off! Charge up 4 USB devices with Type-A and one with type-C, it supports many power delivery profiles for your devices.
Gearmo 20000mAh Type-C Portable Ultra High Capacity Power Bank
Type-C Power Bank with High Capacity Multi-port USB
Gearmo's amazing new Type-C Power Bank is a high capacity, fast charging power house. It is for Type-C and legacy Type-A device charging connections. It incorporates 4 USB-A ports, 1+2 port sharing 5V/3A, and 3+4 ports sharing 5V/3A so the Power Bank can simultaneously charge 4 tablets.
The power bank itself charges in two ways, via a USB Micro-B or USB-C connections from your laptop. USB Micro-B will charge on bank at a time until all 4 are full, The USB-C charging port is much faster filling all banks at once. The Gearmo Power Bank gives you an opportunity to charge a cell phone or tablet up to 8 times faster thank a normal battery pack!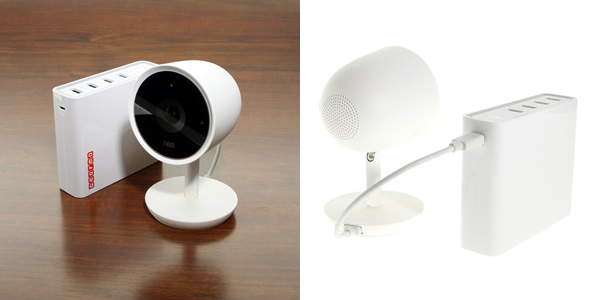 Charging a PD Camera from the USB-C Port, no External Power Used.
Applications: Use this high capacity USB charging bank as a spare battery for your Macbook or tablet on the road or at home. Use in a classroom or office for a central charging power bank.
20000mAh Type-C Portable Power Bank Features
Stand alone power bank (no need to keep connected)
Supports 4 5V/3A USB Type-A charging connections
Supports 1 USB Type-C dual function PD/charging port (charges the power bank from the computer and charges Type-C devices when power bank is full)
Charges up to 8 times faster than normal charging
Charges MacBooks and other portable devices
Blue LED indicators for power status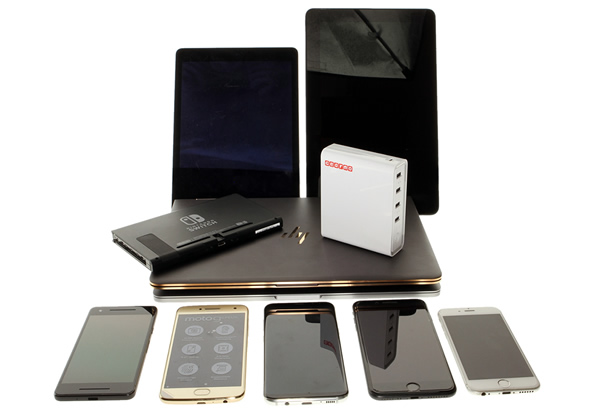 Can Charge These USB Type-C or USB-A Legacy Devices and More...
Specifications
Type-C Input: 5V/3A, 9V/3A, 12V/3A, 14.5V/2.4, 20V/1.8A
Type-C Output: 5V/3A, 9V/3A, 12V/3A, 14.5V/2.4, 20V/2A
Output: 5V/3A each USB Type-A port
Battery Capacity: 20000mAh / 3.7V 74Wh
Rated Capacity: 14000mAh / 5V(TYP 1A)
Dimensions: 108 x 90 x 32 mm
Weight: 420 +/- 10G (0.931 lbs)
Sometimes you need a product in a flash and just want to verify an item is in stock. Other times you have a specific question regarding a product, shipping method, or your order. Use the form below and we will help. Please refrain from spam, we only log this information to our database for 24-hours and then it's gone.
Specifications
| | | | | | |
| --- | --- | --- | --- | --- | --- |
| Manufacturer: | Gearmo | Warranty: | 1 Year | Availability: | Available |
| Barcode: | 045079159280 | Ship Weight: | 1.03 | Condition: | New |
| Part Number: | GM-20KPDPB | Color: | White | Length/Size: | -- |
Specifications
| | |
| --- | --- |
| Manufacturer: | Gearmo |
| Barcode: | 045079159280 |
| Part Number: | GM-20KPDPB |
| Warranty: | 1 Year |
| Ship Weight: | 1.03 |
| Color: | White |
| Availability: | Available |
| Condition: | New |